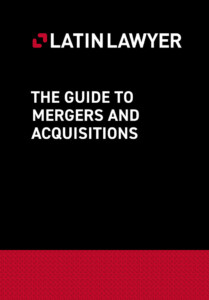 Pablo Guerrero, Lina Uribe, Juan Pablo Caicedo, Pablo Mijares and Patricio Trad, from member firms Barros & Errázuriz, Gómez-Pinzón and Mijares, Angoitia, Cortés y Fuentes, respectively, contributed to the third edition of "The Guide to Mergers and Acquisitions", published by Latin Lawyer and Latin America Corporate Counsel Association (LACCA).
The 2022 guide provides an overview of the dealmaking in Latin America, a region shaped by its cyclical economies and often volatile political landscape. Its aim is to be a valuable resource for businesspeople, investors, and their advisers as they embark on M&A transactions.
Pablo, alongside a panel of leading M&A practitioners, discussed the political situation in some of Latin America's largest markets, as well as the impact of uncertainty on dealmaking in the region, in the roundtable "The Impact of Political Instability and Social Unrest on Dealmaking in Latin America".
Lina and Juan Pablo co-authored a chapter entitled "Privatisations and M&A Transactions with Government Entities", which intends to explore the main challenges faced when undertaking M&A transactions involving the government or government-owned entities, with a particular emphasis on privatisations in Colombia.
In the chapter "Preliminary Legal Documents in M&A Transactions", Pablo and Patricio analyse the common use of preliminary legal documents in M&A transactions in Latin America and the challenges that the unregulated nature of this legal documents present.
Read the full guide here.