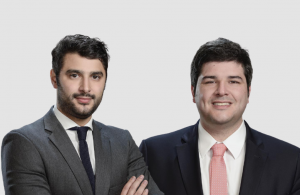 Barros & Errázuriz has promoted two senior associates as new partners. Francisco Bórquez Electorat, part of the Competition & Antitrust group and José Luis Corvalán Pérez, part of the Dispute Resolution area.
"We are delighted to welcome these two outstanding lawyers, with important trajectories in their specialties. Both Francisco and José Luis have been invited to be part of the future of our Firm thanks to the talent, commitment and ethics that have characterized their professional development. Their contribution will undoubtedly be very relevant to continue projecting our Firm the coming years."
Cristián Barros, Managing Partner, Barros & Errázuriz
With these new additions, the structure of Barros & Errázuriz is made up of 26 partners and more than 100 lawyers, consolidating itself as one of the most important legal firms in the country.