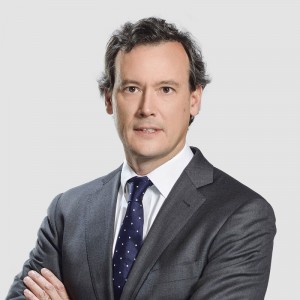 Affinitas is delighted to announce the appointment of Bernardo Simian as new member of its Steering Committee, as of March 16, 2022.
Bernardo, partner of Chilean member firm Barros & Errázuriz, is part of our Banking and Finance, Corporate/M&A, Innovation and Entrepreneurship, and Capital Markets practices.
Bernardo's profile, extensive experience and excellent relationships with partners from fellow member firms, as well as several organizations and leading international law firms across the globe, make him an outstanding addition to the team.
Affinitas' Steering Committee is now composed of Fernando Garrido and Bernardo Simian of Barros & Errázuriz (Chile) Lina Uribe and Ricardo Fandiño of Gómez-Pinzón (Colombia), Manuel Echave and Horacio De Uriarte of Mijares, Angoitia, Cortés y Fuentes (Mexico), and Alberto Delgado and Luis Miranda of Miranda & Amado (Peru).
We wish Bernardo the best of success in this new responsibility and take this opportunity to thank Cristián Barros for his valuable contribution as a member of Affinitas' Steering Committee during all these years.