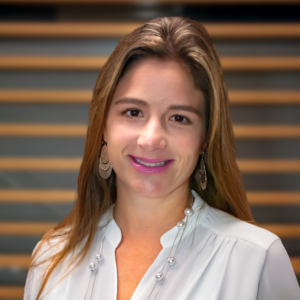 We are pleased to announce that Colombian member firm Gómez-Pinzón appointed Ana Cristina Jaramillo as new partner of the Mergers & Acquisition practice. With her arrival, the M&A team becomes the practice with the highest female participation in the Colombian market.
This lawyer with 17 years of experience began her professional career in Gómez-Pinzón, where she worked for more than 7 years as a senior associate.
"I returned to Gómez Pinzón to be part of the best legal team in the country and that is why my challenge will be to continue providing innovative, fast, effective and, above all, useful legal services to our clients in a post-pandemic era with a high degree of technological component", said Ana Cristina.
During her professional career, she has focused on addressing issues related to mergers and acquisitions, private equity, joint ventures and corporate matters in different economic sectors. Ana Cristina has participated and advised numerous and important transactions in the Colombian market, as was the case of the financing rounds with foreign investors of Merqueo S.A.S and the purchase of a minority stake from Itochu Corp by Drummond Ltd.
"Ana Cristina returns home. Her professionalism, career and recognition in the world of mergers & acquisitions [which began here in Gómez-Pinzón in 2004, where she was for more than 7 years] motivated us to invite her to join the team of partners, with the conviction of joining her Practice with ours continues to strengthen our strategic M&A area, which today is one of the most relevant in the market, and which, with your support, will be even more so", said José Luis Suarez, managing partner of Gómez Pinzón.
With this new hire, the structure of Gómez-Pinzón is now made up of 20 partners, 1 counsel and more than 100 lawyers, consolidating itself as one of the most important legal firms in Colombia.