New experiences and international perspectives in Affinitas' secondment program.
On November 22nd, Paola Gamboa ended her 6-month stay in Peru, concluding a successful secondment facilitated by Affinitas, where she switched her Colombian law firm Gómez-Pinzón for Miranda & Amado, Affinitas' member firm in Peru.
Photo. Paola Gamboa, Associate – Gómez-Pinzón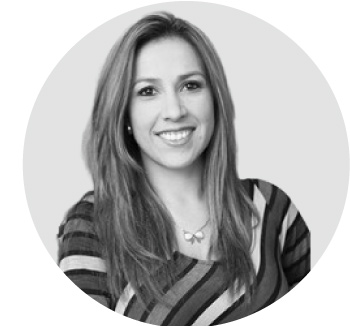 "I came to Miranda & Amando with really high expectations, which were far surpassed. I remain with the deepest feeling of gratitude, affection and admiration for the Firm. I had the opportunity to work on several high-profile projects with top lawyers, each and every one committed and with a high sense of ownership for the matters they worked on."
Paola had the opportunity to work with Partner Enrique Felices in the Regulatory and Administrative Law practice group.
Affinitas' international secondment program, which was founded in 2004 and formalized 10 years later, offers young lawyers a unique opportunity to spend a number of months working in one of the other member firms, gaining both personal and professional experiences of a lifetime in the process. Selected lawyers have 5-6 years of professional experience, demonstrate outstanding professionalism, and an advanced level of English.
"From my time at Miranda & Amado, I take many anecdotes and great friendships with me; they always made me feel at home. I thank each of the partners, lawyers and staff for the "good vibes" and the kindness. Many thanks to the whole team; my time in Peru has been invaluable".
Paola looks back on her secondment with great satisfaction. "It is an experience that I highly recommend. Not only is at a great opportunity from a professional perspective. It's the personal growth and development opportunities that stand out".
For more information on Affinitas' Secondment Program, please contact Ms. Milagros García mgarcia@affinitaslegal.com.